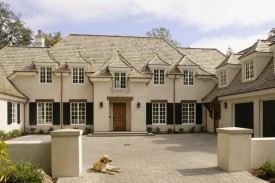 As an architect working on some of the finest homes in Oregon, I am always looking for best products to use in my projects. When it comes to doors and windows I need look no further than Northwest Door and Sash. Their design, their quality, their performance, and their commitment to service are beyond reproach. I can always count on them to satisfy my clients and me. When it was time to have a new door made for my own home, there was no question who would do the work, Northwest Door and Sash.
Erich Karp
Jeffrey L Miller Architect
Portland, Oregon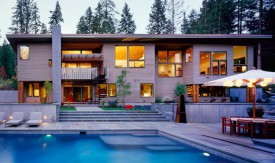 NW Door and Sash was able to provide a completely custom product built to our specifications – something most other notable NW fabricators were unwilling or unable to do.  They were also great collaborators throughout the design and shop drawing process.  We have had no issues to date with the performance of their pivot and sliding door systems, and the quality of craftsmanship is fantastic.
Joe Herrin
Heliotrope Architets
Seattle, Washington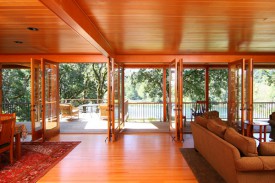 In my projects I have always paid special attention to the quality and character of their openings.  On the occasions that I have worked with NWD&S they have produced windows and doors made from the best materials and assembled with a high quality of craftsmanship.  They maintain high standards throughout the design and construction process and always make the extra effort it takes to produce a window and door of high quality.  No matter what the scale of the project is the owner and staff of NWD&S provide excellent assistance and cooperation throughout the design process as well as responsible and responsive service both during and after the construction period.   I have truly enjoyed working with them and I feel that they were a critical factor in the success of my projects.  I give them my highest endorsement and recommend them without reservation.
Gary Moye
Gary Moye Architect
Eugene, Oregon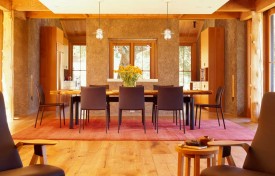 Northwest Door and Sash Company has developed several innovative custom door and window solutions for us over the years.  Recently for one of our Sea Ranch projects, they developed a large laminated window frame to weather-exposed Pacific Ocean coastal conditions and that still provides a warm wood interior finish.  They are a pleasure to work with and most importantly stand behind their product.
Eric Haesloop
Turnbull Griffin Haesloop Architects
San Francisco, CA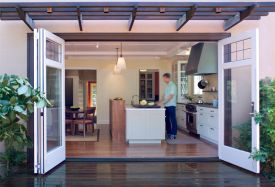 I have worked with Northwest Door and Sash Company for 20 years. They were great then and they are even better now. They are not afraid of niggly little details. They stand by their product. They have deep technical knowledge —and they are nice folks too!  There are many window companies out there but Tom and his team are at the top of our list.
Jerome Buttrick, AIA
Buttrick Wong Architects
Oakland, CA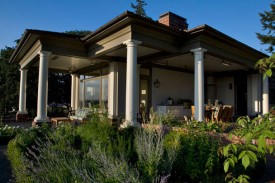 I have worked with Northwest Door and Sash Company for twenty years on a variety of projects from small remodels to large new residences. They have always taken the care in working towards the highest standard of detailing. I always feel confident that the final product is the best that it can be. They are open in the design process and willing to listen to new ideas and possibilities. I continue to work and recommend them.
Leon Miller Trice III
LMT Architecture
Portland, OR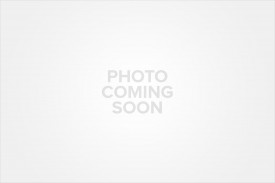 I've had the pleasure of working with NWDS for over ten years, and they've never failed to impress. Doors and windows resemble finely crafted furniture, a trait that harkens back to their origins as a cabinetry business.  Shop drawings are consistent documents of detail and clarity, and they excel at developing custom solutions.  NWDS are true design/build artisans, and have been invaluable partners on numerous projects.
Luke Wade
Wade Design Architects
San Anselmo, CA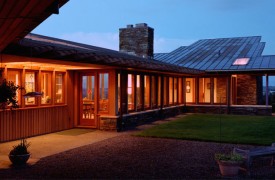 Simply and truthfully Northwest Door and Sash has built beautiful and finely detailed doors and windows for us for what I feel are fair prices.  Working with NWDS has been easy, pleasant, interesting and constructive. As a custom builder, NWDS integrates so well with our company's needs. We are a general contracting company that performs all carpentry with our own crews.  Our mostly residential new construction and remodel projects are almost exclusively architect-designed custom structures.  As a result of having worn all these hats successfully for decades, we bring a fair degree of expertise to the table as do our architectural partners. NWDS has seamlessly adapted to the nature of our projects, remaining flexible to architectural details and providing technical expertise and guidance where needed or asked for without imposing rigid manufacturing conceits-- the seemingly arbitrary design details and processes so many manufacturers bring to the construction process.   Northwest offers true custom door and window manufacturing that integrates their technical expertise and artisan manufacturing skills into projects working in a creative partnership with the architect and builder.
R. Curtis Bosworth
W.B.S Construction, Inc.
Portland, OR