High quality doors and windows start with high quality materials.  Northwest Door and Sash uses only the highest quality woods, glazings, hardware, finishes, and weather-stripping products from reputable suppliers in our doors and windows.
Woods
We use the following wood species in our products due to their high quality, stability, and resistance to water and weather.  All of our woods are derived from sustainably-minded forestry practices.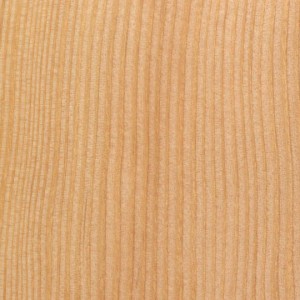 Vertical Grain Douglas Fir
Beyond its rich beautiful color and texture, fine grained Douglas Fir is close to perfect for making windows and doors.  With its long straight tight grain, it is very stable and strong, resisting warping, twisting, rot and decay.  It machines nicely and can be detailed and finished to fine furniture-grade quality.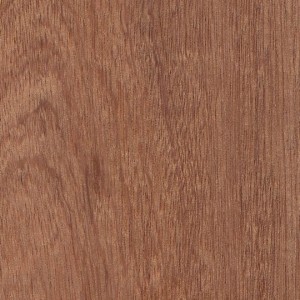 Sapele (African Mahogany)
Sapele is a reddish-brown wood that in many ways is very similar to Mahogany.  It's hardness and stability make it a popular choice for doors.  A remarkable feature of sapele is that the grain is interlocked and changes direction in frequent, irregular intervals.  It has a wide variety of applications and is very popular as a decorative surface veneer for high-grade furniture such as book cases and cabinets. It is a great alternative to genuine Mahogany.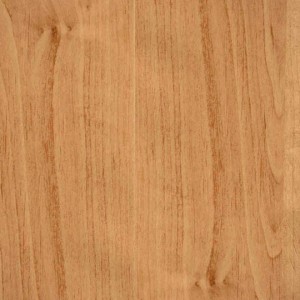 Accoya Wood Products
Accoya is a high-technology wood. Created via an acetylated wood modification process, using sustainably grown timber, the Accoya process is non-toxic. It is a wood that matches or exceeds the durability, stability and beauty of tropical hardwoods.  Accoya far surpasses the stability and resistance to rot and decay of teak, cedar, and redwood.  We offer it in both pine and alder options. For more information on Accoya wood, click here to visit their website.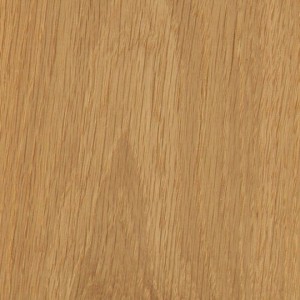 White Oak
This wood has a closed cellular structure that makes it water- and rot-resistant.  All of our standard door sills use it because of its stability and machinability.
Glass
NWDS takes your project into careful consideration when advising which type of glass to use.  South facing windows want a coating to keep out the heat, while other situations necessitate a coating that helps keep heat in the home.  We have the expertise to suggest the proper glass & low-e coating for each unit as well as the capability to incorporate any type of glass that is desired.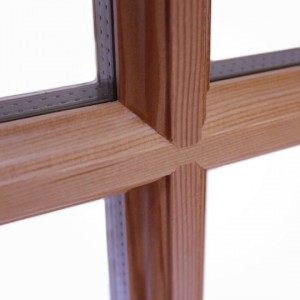 Insulated Glass Units
Although there are number of glass and coating types, our default glass is a PPG Industries insulated glass unit with Solar Ban 60 low-e coating.  The aluminum spacers within these units come in different colors and depending on the color or finish of the wood, we can recommend which spacer color would look best for your project.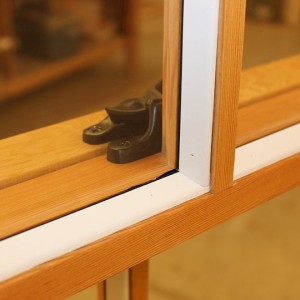 Single glazed/monolithic glass
When clients want the specific and clean look of single-glazed or laminated glass, we can accommodate.  Single glazed units are also commonly necessary in historical renovation projects to create historically-accurate windows as they were, prior to the existence of Insulated Glass Units.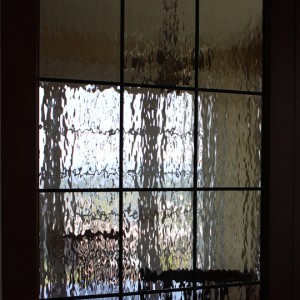 Art glass
There are hundreds of different types of art glass.  We work directly with multiple vendors to achieve the exact look you desire and to ensure the quality of the glass is of the highest standards.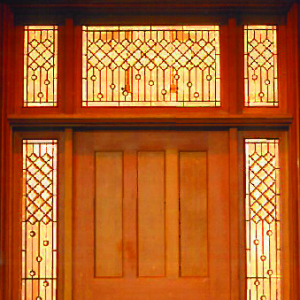 Leaded art glass
NWDS has long-standing relationships with a small list of talented, experienced art glass professionals who will work directly with you to create and decide upon a design.  Meanwhile we will work with them to ensure sizing and take the necessary steps to ensure your glass is properly installed.
Glazing
Incredible care & consideration is put into our glazing process.  We inspect every glass unit we receive and will reject all that are not up to our standards.  We also go to great lengths to make the most weatherproof, watertight seal we can on all of our products.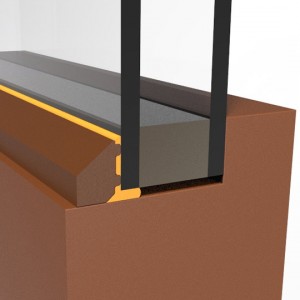 Wet-Glazing
Most of our IGUs are wet-glazed.  Our typical technique involves a thin layer of architectural sealant along the front rabbet edge, and caulk (shown here in orange) between the glass and the glass stop.  We design and mill our own glass stops to allow enough room for the caulk to both form a strong seal and create a clean, crisp edge along the glass.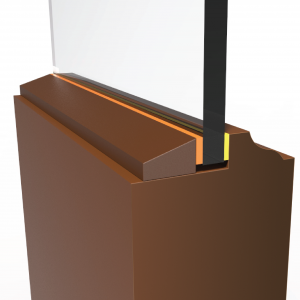 Dry-Glazing
Commonly used in single-glazed units, our typical dry glazing technique utilizes two different sizes of glazing tape (shown here in orange & yellow).  Our standards are such that we import much of our glazing tape from Europe because they are the only manufacturers of the specific size & type we require. We also ensure there is a small gap between the glass and the wood to allow for some moisture to move out of the space.  We also quality check every unit for proper alignment of all glazing components so the window or door will look as pristine as possible.
Finishes
Northwest Door and Sash Company offers full or partial factory finish options for both interior and exterior finishes.  Finish manufacturers are continuously changing and improving their finish formulations, so we make it a practice to stay informed for new products on the market and undergo our own tests prior to offering them to our clients.
Sikkens TRANSLUCENT FACTORY FINISH
Northwest Door and Sash offers a 3-coat exterior Sikkens brand in-house finish.  We believe this brand of translucent finish is the best decorative clear/semi-clear wood finish available on the market.  It allows the beauty of the wood to show through while providing a protective, elastic, breathable surface that requires minimal maintenance compared to conventional spar varnishes and polyurethanes.
The Sikkens® finish is pre-assembly applied before glass, hardware, weather-stripping, etc. is installed, providing a more comprehensive process.  This factory finish can save time and money by not requiring the contractor to disassemble the window and/or door units to apply finish, or take them to a finishing facility and returning them to the job site.  This factory finish results in doors and windows shipped fully detailed with a high-quality, furniture-grade exterior finish.  For best results, we recommend a final coat be applied after installation to cover any nail holes, dents, cracks, etc. resulting from shipping, handling and installation.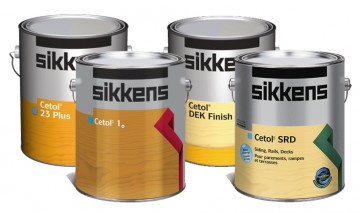 Weatherstripping And Sealants
For weatherstripping, we use dual Q-lon compression weatherstripping for doors and windows.
Hardware
Northwest Door and Sash Company defaults to suppliers of high-quality hardware such as Deltana, Baldwin, Bronzecraft, Merritt, and Secure Style.  We are willing to specify other hardware options to suit your individual needs.